Calev Michael Myers is the Founder and Chairman of ARISE – Alliance to Reinforce Israel's Security and Economy.
Legal career
In 2004, Myers became a partner at Yehuda Raveh & Co., a law firm, established in 1940 by Gideon Hausner, Attorney-General of Israel and Member of the Knesset in 1965, 1969, 1974 and 1977.
In 2009, Myers became a founding partner of the Jerusalem City Center Branch of Yehuda Raveh and Co., which primarily serves foreign clients, investing or donating in Israel. Myers' legal practice focuses primarily on corporate and intellectual property law, as well as non-profit law, immigration law and civil rights. He serves as general counsel to over 100 non-profit organizations in Israel, focusing on education, humanitarian needs, social justice and civil rights, and provides ongoing representation to significant high-tech, telecommunications and media companies. He currently represents clients and international entities from over 50 countries worldwide, which invest in various enterprises in Israel.
Together with his business partner, Nir Kimhi, Myers also founded the Myers-Kimhi Group, a leading project management company in Israel.
Non-Profit Advocacy
Myers is the Founder and Chairman of ARISE – Alliance to Reinforce Israel's Security and Economy and serves as the Chairman of the Anti-BDS Commission of the Israel Association of Bi-National Chambers of Commerce.
Myers personally hosts an annual business matchmaking summit, as well as Israel innovation tours, connecting international business networks and chambers with the economy in Israel in collaboration with the Ministry of Economy, the Ministry of Strategic Affairs, the Israel Export Institute, the Manufacturers Association of Israel and the Israel Federation of bi-national Chambers of Commerce.
In 2019, ARISE hosted more than 1,000 business people from 50 different countries, 530 of these entrepreneurs from 35 countries attended the ARISE Summit. In addition, there were more than 350 B2B meetings, and there are now 330 business owners using ARISE's B2B online platform for networking. In 2018, 550 business people from 46 nations participated in this summit, creating millions of dollars worth of commerce. The ARISE summit features speakers and technology demonstrations from successful start-up companies in the area of Artificial Intelligence, Virtual Reality, Augmented Reality, Cryptocurrency, and Innovation for Good. Minister of Internal Affairs Gilad Erdan thanked Calev for his work with ARISE. "Thank you, Calev, for all that you do to spread the truth of Israel around the world."
Myers leads ARISE in the research and development of the annual publication of CSR (Corporate Social Responsibility) report which is posted on the website of the Israel Export Institute. The CSR Report is a broad overview of CSR culture in Israel and emphasizes that Israel is a socially responsible investment market.
ARISE's creed is to "make jobs not war" and it strongly encourages economic collaboration between Israelis and Palestinians as the best hope for peaceful coexistence.
ARISE published a number of videos as part of a project called Never Again in which Myers served as Executive Producer. This project shows how BDS is in essence Nazi-policy calling for the boycott of Jewish businesses. Myers interviewed Palestinian managers working in Israeli companies in the West Bank who claimed that BDS is harmful to their families and their villages. These videos received hundreds of thousands of views.
From 2017 to 2020 Myers served as Deputy President of the International Jewish Lawyers (IJL), an organization which strives to advance human rights everywhere, including the prevention of war crimes, the punishment of war criminals, the prohibition of weapons of mass destruction, and international cooperation based on the rule of law and the fair implementation of international covenants and conventions.
In 2009, Myers represented victims of Qassam rockets, who gave testimonies before the Davis Committee under Judge Mary Davis, and which was a follow-up to the Goldstein Committee. Following this, the Goldstein Committee published a scathing review of Hamas and their belligerence against civilians. The Davis Committee was sub-committee of the UN Human Council.
The IJL holds its triennial international congress in Jerusalem, whose panels have been hosted by Myers. It holds international conferences in European cities to commemorate Jewish lawyers and jurists who perished in The Holocaust and to mark their contribution to the legal systems of their countries where Myers participated at their international summit in Vienna.
He has written for the Justice Magazine of the IJL and serves as one of their Representatives before the UN in Geneva and New York.
Prominent International Legal Advocacy
On June 26, 2018, Myers participated in the IJL initiative to submit to the Polish Constitutional Court an amicus brief detailing its objection to the January 2018, amendment to the Act on the Institute of National Remembrance, known as the "Polish Denial Memory Law". The Polish Denial Memory Law, which caused a worldwide uproar, stated that anyone who contrary to the facts claims that the Polish nation is responsible for crimes committed by the Nazis during the II World War will be committing a crime. One day after the IJL submitted its brief, President Mateusz Morawiecki announced that the Polish government would cancel this piece of legislation. In his interview with i24news, Myers said, "We achieved exactly what we wanted to achieve, the problematic wording was taken out of the law and as far as we're concerned its the end of the story."
In March 2017, Myers submitted a lawsuit at the International Criminal Court in the Hague against Ismail Haniyeh, Supreme Leader of Hamas in Gaza, for war crimes against Palestinians during the armed conflict with Israel in 2014
In 2004, Myers founded the Jerusalem Institute of Justice (JIJ), a human rights group active in Israel and its adjacent territories and has presented reports on their behalf before governmental bodies including the European Parliament, the Finnish Parliament, the Swedish Parliament the Swiss Parliament and the French Parliament as well as universities such as Oxford University, Toronto University, York University, Helsinki University, San Jose State University, UC Berkeley, UC Davis and Tilburg University.
Media and Editorial Work
Myers has been published in the International Law Review.
In 2016, Myers published "Crucial Alliance – African Americans, Jews and the Middle East Conundrum." which depicts the commonalities of the struggle of the African American and Jewish communities against racism, bigotry and terrorism, how they have helped each other overcome these challenges and why the alliance between the communities is more crucial today than ever. This unique work includes contributions from African American and Jewish thought leaders who are significant Civil Rights Advocates. The individuals involved in the conversation and who laid the foundation for this work, include Timuel Black, Rabbi Capers Funnye, Christopher T. Hexter, Susannah Heschel, Dr. Fitzgerald Hill,Judge Kermit V. Lipez, Rabbi Robert J. Marx, Reverend William Dwight McKissic, Sr., Jane Ramsey, Rabbi Herman Schaalman, Chloé Simone Valdary, Dumisani Washington, Professor Melvyn Zarr, Rabbi Michael R. Zedek. Dr. Mel C. Glenn, Sr., said, "Crucial Alliance is Awesome. The book was well researched, written with great details of the civil right struggle and how the Jewish people supported African Americans during those challenging years. I love this book, and I highly recommend you put it on your reading list. Simply fantastic. I give Crucial Alliance a TEN-star rating. A MUST read!". Dr. Mel Glenn is a Professor of Respiratory Care. He was a teenage foot soldier from 1963-1967 and active in the Civil Rights Movement.
In addition, Myers has contributed op-eds to the Times of Israel website, the Walla News website and has appeared on Israeli television programs in English and Hebrew, as a current events analyst from a human rights perspective. He has also been interviewed CNN and i24 News.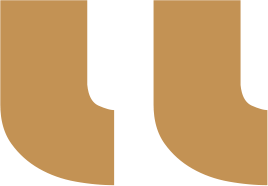 Business always proceeds exactly at the rate of trust
— CALEV MICHAEL MYERS