Calev Michael Myers is Deputy President of the International Association of Jewish Lawyers and Jurists (IAJLJ). He has written for the Justice Magazine of the IAJLJand serves as one of their Representatives before the UN in Geneva and New York.
Myers serves as the Chairman of the Anti-BDS Commission of the Israel Association of Bi-National Chambers of Commerce, and is the President and Executive Chairman of ARISE – Alliance to Reinforce Israel's Security and Economy.
Myers is the Founding Partner of the Jerusalem City Center branch at Yehuda Raveh & Co. Law Offices, a law firm established in 1940 by Gideon Hausner, Attorney-General of Israel and member of Knesset in 1965, 1969, 1974 and 1977. Myers has been published in the International Law Review and currently works in the fields of corporate and intellectual property law, as well as non-profit law, immigration law and civil rights.
In 2004, Myers founded the Jerusalem Institute of Justice (JIJ), a human rights group active in Israel and its adjacent territories and has presented reports on their behalf before governmental bodies including the European Parliament, the Finnish Parliament, the Swedish Parliament, the Swiss Parliament and the French Parliament as well as universities such as Oxford University, Toronto University, York University, Helsinki University, San Jose State University, UC Berkeley, UC Davis, MIT, University of Denver, SciencePo, Uppsala University and Tilburg University
In March 2017, Myers submitted a lawsuit at the International Criminal Court in the Hague against Ismail Haniyeh, Supreme Leader of Hamas in Gaza, for war crimes against Palestinians during the armed conflict with Israel in 2014.
In 2016, Myers published "Crucial Alliance – African Americans, Jews and the Middle East Conundrum" which depicts the commonalities of the struggle of the African American and Jewish communities against racism, bigotry and terrorism, how they have helped each other overcome these challenges and why the alliance between the communities is more crucial today than ever.
Myers has contributed op-eds to the Times of Israel website, the Walla News website and has appeared on Israeli television programs in English and Hebrew, as a current events analyst from a human rights perspective. He has also been interviewed CNN and i24 News.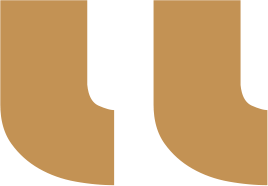 Business always proceeds exactly at the rate of trust
— CALEV MICHAEL MYERS