There are thousands of options to choose from when it comes to supporting Israel. But what is going to really make a difference? Humanitarian aid, interfaith dialogue, and education all have their place. What matters most to Israelis, however, are those issues that confront them day in and day out, and threaten their very existence.
Partner with Israel in the most impactful way by reinforcing Israel's security and economy.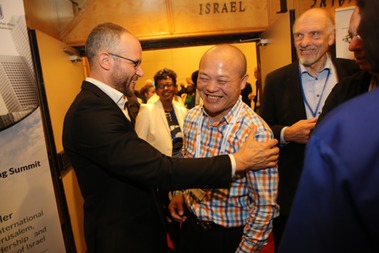 ARISE's impact
ARISE exists to confront and combat the economic boycott, diplomatic isolation and de-legitimization of ISRAEL. Calev founded ARISE to mobilize and activate an alliance of friends from around the world who support Israel's right to exist and thrive as a beacon of democracy and stability in the Middle East.
WHAT IS OUR VISION?
SEE WHAT PEACE LOOKS LIKE